AmoyDx won the Second Prize of National Scientific and Technological Progress Award and National Enterprise Technology Center
Date:2020-01-20
Source: AmoyDx
1. The liquid biopsy project won the Second Prize of National Scientific and Technological Progress Award
Recently, the 2019 National Scientific and Technological Progress Awards Conference was grandly held in the Great Hall of the People in Beijing. The project "Lung Cancer Personalized Diagnosis and Therapy System Establishment Based on Peripheral Blood Molecular Typing and Its Clinical Application" jointly declared by AmoyDx, Peking Union Medical College, Beijing Cancer Hospital and Peking University won the Second Prize of National Scientific and Technological Progress Award.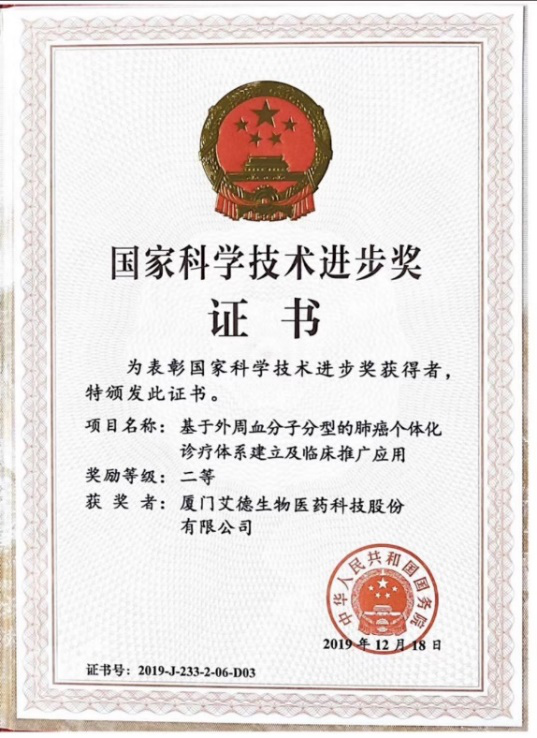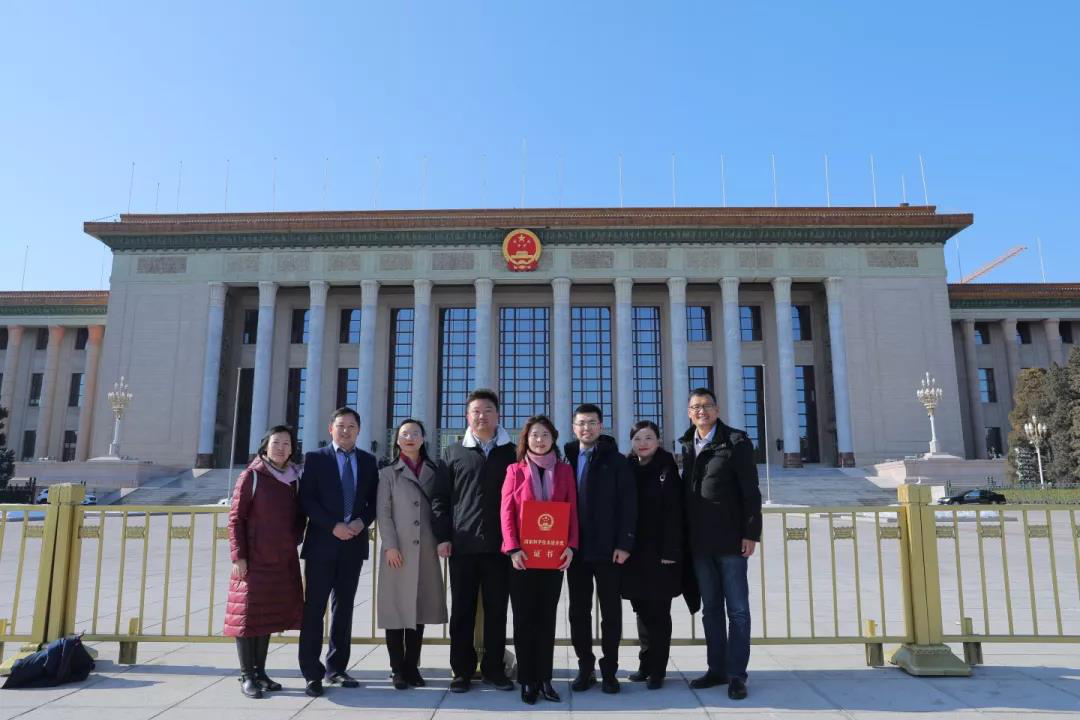 The National Scientific and Technological Progress Award is one of the highest state-level science and technology awards established by the State Council. It is the highest recognition of the scientific and technological innovation level of the award-winning projects.
Liquid biopsy is one of the most important diagnostic technologies in the precise diagnosis and treatment of lung cancer, and it is also a challenging and innovative technology field. Peking Union Medical College and Beijing Cancer Hospital are representatives of the authoritative clinical institutions in the field of tumor liquid biopsy clinical research. AmoyDx is a leader in molecular diagnostics of oncology precision medicine. The cooperation between the two parties has been recognized by national review experts and won the second prize at the State Science and Technology Progress Awards. AmoyDx also became the only oncology precision medical listed company in this year's awards.
2. National Enterprise Technology Center qualification shows great technical innovation ability of AmoyDx
The National Development and Reform Commission, the Ministry of Science and Technology, the Ministry of Finance, the General Administration of Customs and the State Administration of Taxation jointly issued the "Notice on the Issuance of the New Identification of 2019 (Batch 26) and the List of All National Enterprise Technology Centers", officially identifying AmoyDx Technology Center as "National Enterprise Technology Center".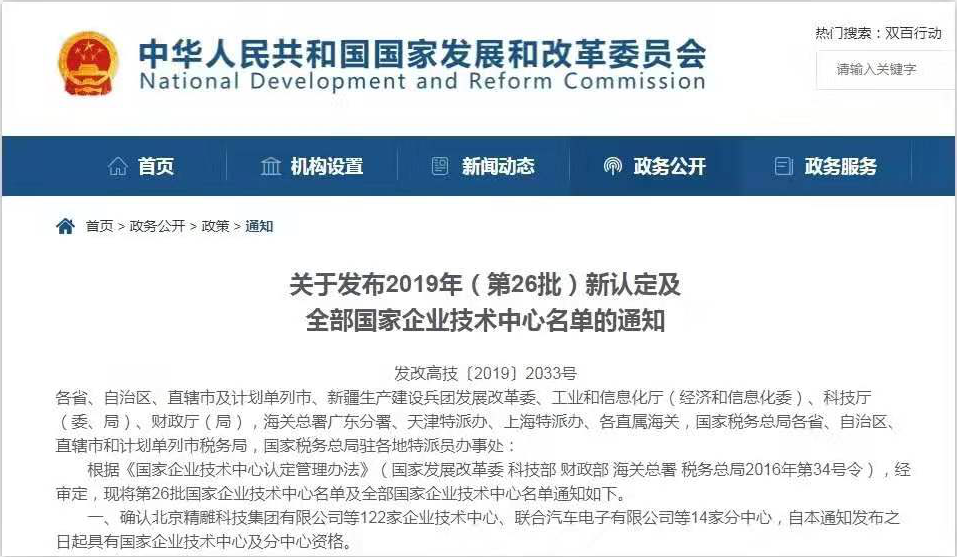 "National Enterprise Technology Center" is the highest level of China's enterprise technology center assessment level, and is an important part of the national technology innovation system. Its evaluation standards involve quantitative evaluation of the index system of innovation funding, innovative talents, technology accumulation, innovation platforms, technological output, and innovation benefits. The evaluation thresholds were extremely stringent and aimed at recognizing large and qualified enterprise technology centers with strong innovation capabilities, good innovation mechanisms, and leading demonstration roles. This recognition is another national level honor that the company has obtained in the field of scientific and technological innovation, marking that the company's scientific research level has been recognized by the state again, and reflects the company's comprehensive strength.
About AmoyDx
Amoy Diagnostics Co., Ltd. (AmoyDx) is the pioneer and globally leading company in the field of molecular diagnostics for precision oncology, focusing at companion diagnostics product development and commercialization. A rich product portfolio has been established with more than twenty of products approved by China NMPA, EU authority, Japan PMDA, South Korea KFDA, etc. Patients in more than 50 countries and regions are benefiting from AmoyDx products. With multiple technological platforms and full capability of companion diagnostics product development and commercialization, AmoyDx has become important diagnostic partner of many pharmaceutical companies over the globe. For more information, please visit our website: www.amoydx.com.
Stock code:300685
 BACK
TOP